SDC Laurier Ouest and the district of Outremont are proud to present a vibrant summer cultural program. Open-air music at Kate McGarrigle Square and wandering circus arts will combine to brighten up the avenue and create a festive, captivating atmosphere.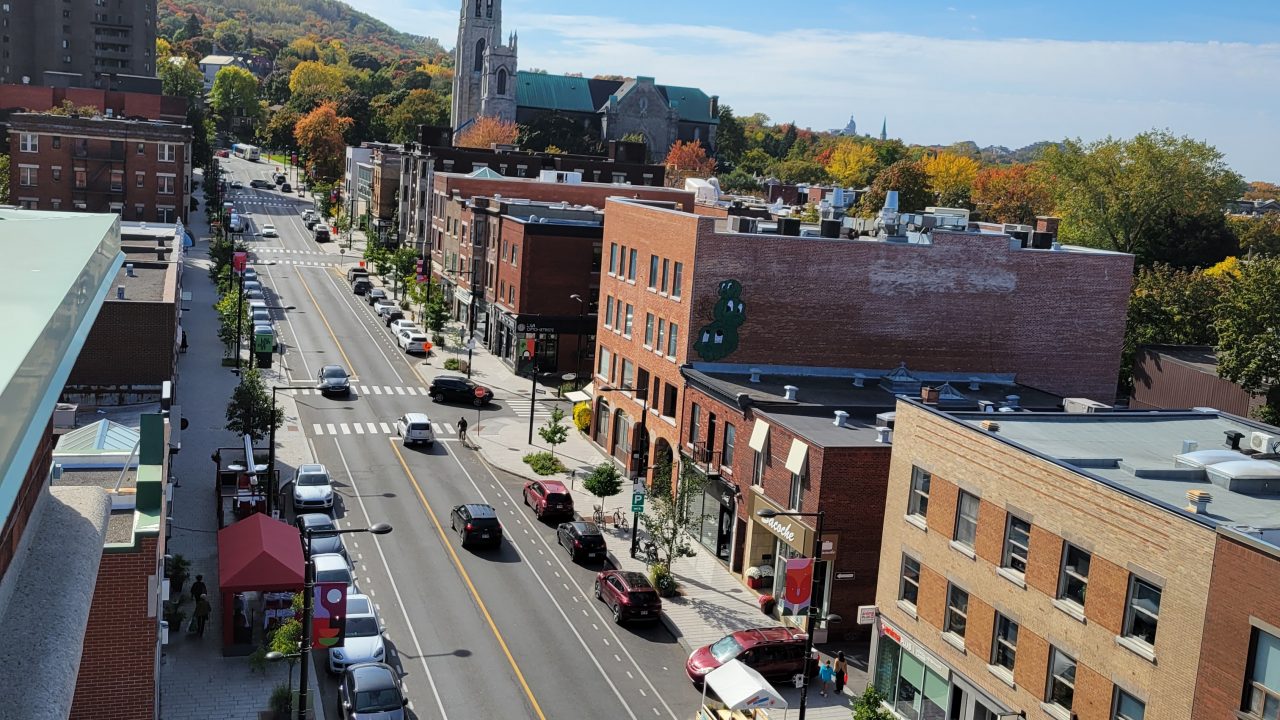 Saturday 15th of July – 3PM
Opening our summer programming, Colin Dinard will play the saxophone and Dominique Poirier the piano, in an hour-long duo performance.
Saint-Viateur d'Outremont church – 8PM
On the same day, don't miss the free Inspiration Symphonique concert featuring renowned violinists Adrian Anantawan and Alexandre Da Costa.  They'll be performing Bach's spectacular double violin concerto with the Orchestre Symphonique de Longueuil, Vivaldi's concerto for 4 violins and orchestra, and Piazzolla's 4 seasons as a duo.
For VIP access, click here: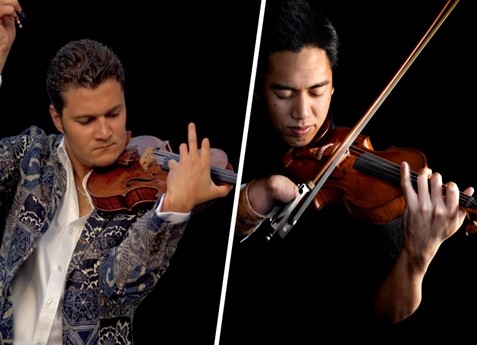 Alexandre Da Costa & Adrian Anantawan
Friday 21th July – 5PM
Kate-McGarrigle Square then welcomes Ainsley McNeaney, a Montreal-based multi-instrumentalist with an honours degree in percussion performance from the University of Toronto. She has released two full-length albums of indie orchestral pop under her own name, and her most recent project, Pet Lion, is the singer-songwriter's new voice.
Saturday 5th August – 3PM
We'll have the privilege of enjoying the talented artist TAM, renowned both as an award-winning animator and rhythm guitarist. She currently has three albums in digital distribution on over 150 platforms!
To further enrich this performance, TAM will be accompanied on piano by Tom Mennier, a versatile keyboardist who excels as a teacher, performer, arranger, composer and producer.
Their collaboration promises to create a captivating musical ambience rich in nuance!
Sunday 13th August – 3PM
Dominique Lupien is a talented composer, improviser and arranger whose innovative programs and passion for unusual instruments set him apart. His expertise and imagination have been shared with artists from diverse disciplines, from theater and circus to dance and song.
In addition to being titular organist at Outremont's Saint-Viateur church, he has been an Associate Composer at the Canadian Music Centre since 2020.
Don't miss hearing him play Chopin at Kate McGarrigle Place.
Sunday 20th August – 1PM – Bloomfield corner
Founded in 2001 in Guadalajara, Jalisco, Mexico, experimental puppet theater company Luna Morena uses puppetry as an integrated means of communication, touching on reason, emotion and human spirituality.
Their creations, enriched by other forms of performing arts such as music, dance and stage technology, aim to captivate contemplative and sensitive souls, creating original visual and poetic universes in an environment of human coexistence.
Thursday 24th August – 5PM to 8PM
Jacques & Zèbrelle are two inhabited puppets on stilts, from an imaginary world inspired by surrealism and romance.
Their heads, meticulously crafted from recycled materials, make them veritable living works of art.
Take a seat on one of Laurier West's terraces and don't miss their wandering show across the street!
Sunday 10th September – 2:30PM
The Philippe Massé Trio is a group of virtuoso musicians who gravitate around the creations of double bassist Philippe Massé. The trio's central objective is to explore new frontiers in modern Western jazz, skilfully fusing elements borrowed from Eastern music. Through their music, the group is committed to guiding listeners into a universe imbued with warmth, while offering a musical experience of exceptional quality. The members of the trio are : Philippe Massé on double bass, Samuel Therrien on piano and Robin Lalonde on drums.
Sunday 10th September – 4PM
To round off Laurier Ouest's summer programming, we welcome one of the most active Canadian duos of its generation, the Duo Fortin-Poirier, renowned for its exceptional ensemble strength, the lively sensitivity of its two performers and the remarkable complicity that unites them. Since 2005, Amélie Fortin and Marie-Christine Poirier have helped thousands of audiences discover the art of four-hand piano playing through their dynamic, unconventional approach.
In case of rain, activities are cancelled.
Discover the Outrmont district's cultural and events program at the following link: