First Edition of Triptyque Cycles Régis on the avenue!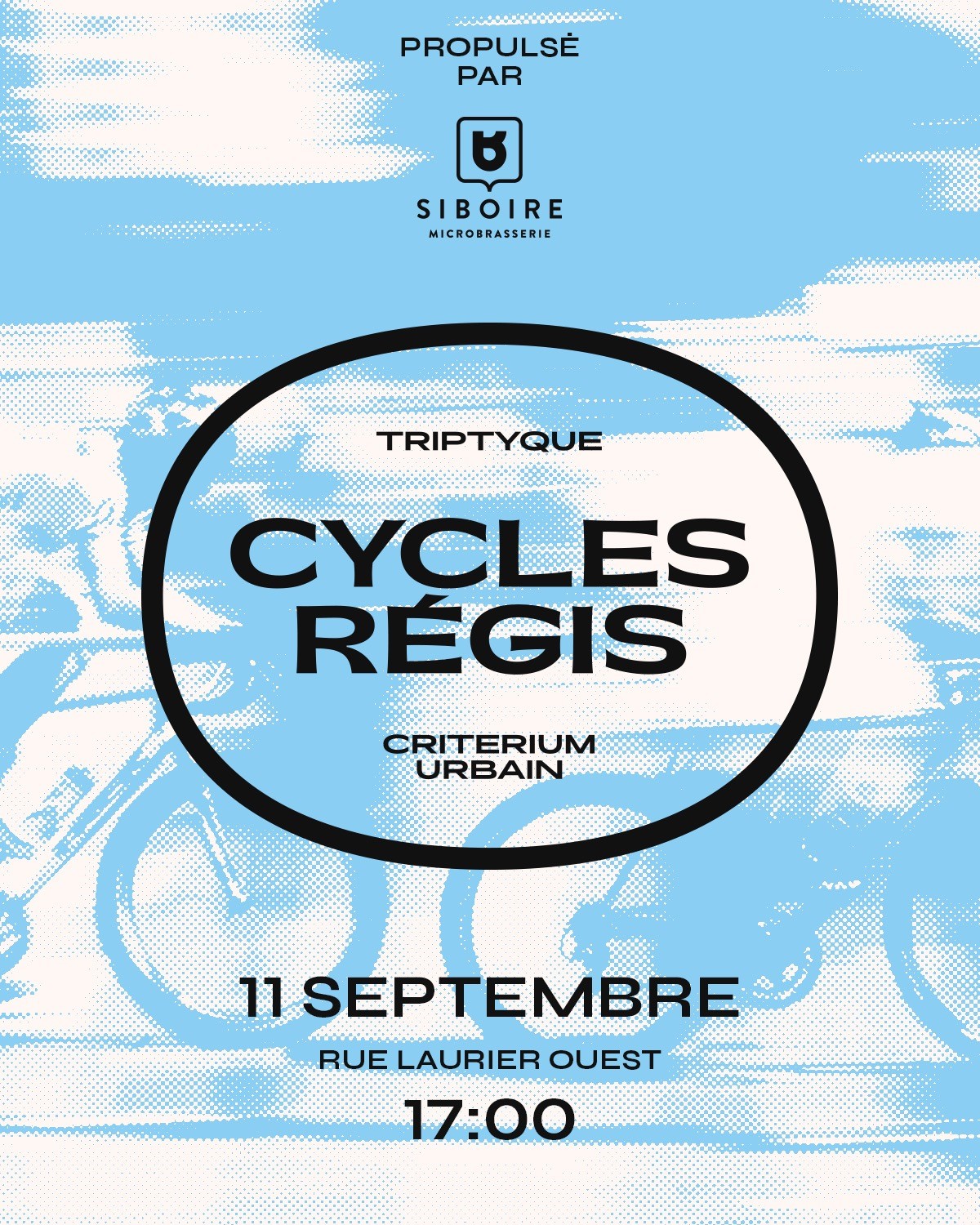 The Triptyque de Cycles Regis powered by Siboire Microbrasserie is a new urban criterium series in Outremont. A series of races taking place during the 2023 cycling season. We're delighted to welcome them on September 11 at 5:30 p.m. on Laurier West, at the intersection of Durocher. On the menu: a festive atmosphere, exciting races spread over two starts: one for women and one for men.
COURSE: 1km circuit on Laurier est, comprising Laurier, Querbes, Farimount and Hutchison streets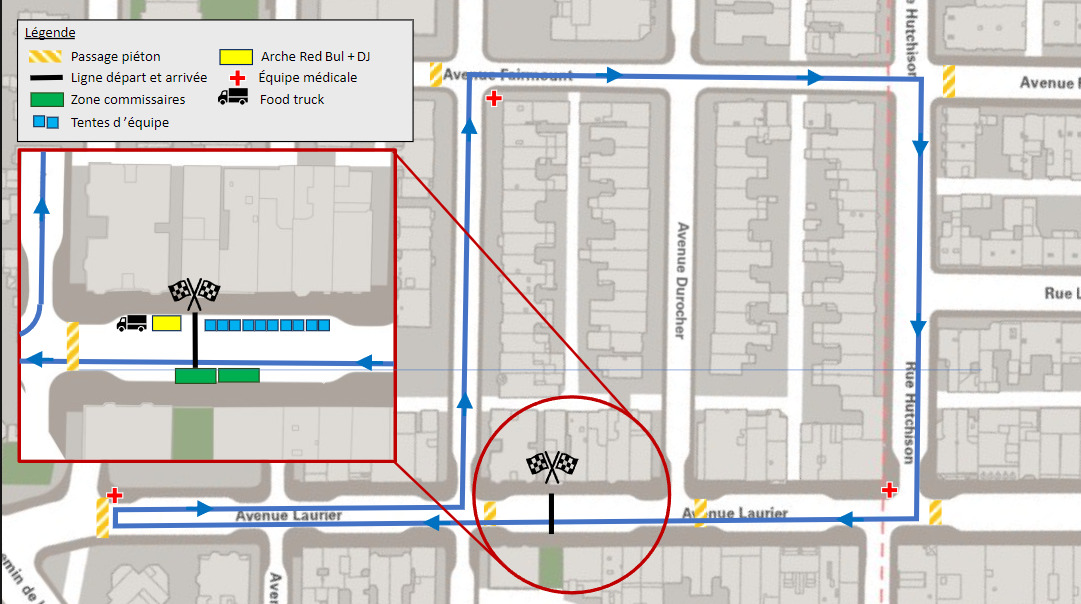 PLEASE NOTE: Parking will be prohibited from 4 p.m. – and traffic will be closed between 6 p.m. and 9 p.m.
SCHEDULE: Monday, September 11
17:30: Arrival of participants
18:00: Women's warm-up (Laurier West course)
18:45 : Women's start 20 laps +1 flying start lap
19:15 : Men's warm-up
19:45 : Men's 30-lap start +1 flying start lap
20:15 : Ceremonies and festivities in front of the finish/race line
20:45 : After-race at Microbrasserie Siboire on rue Saint-Laurent (all runners receive a free beer upon presentation of their race number)
Come and cheer on the best cyclists as they speed through the streets of Outremont!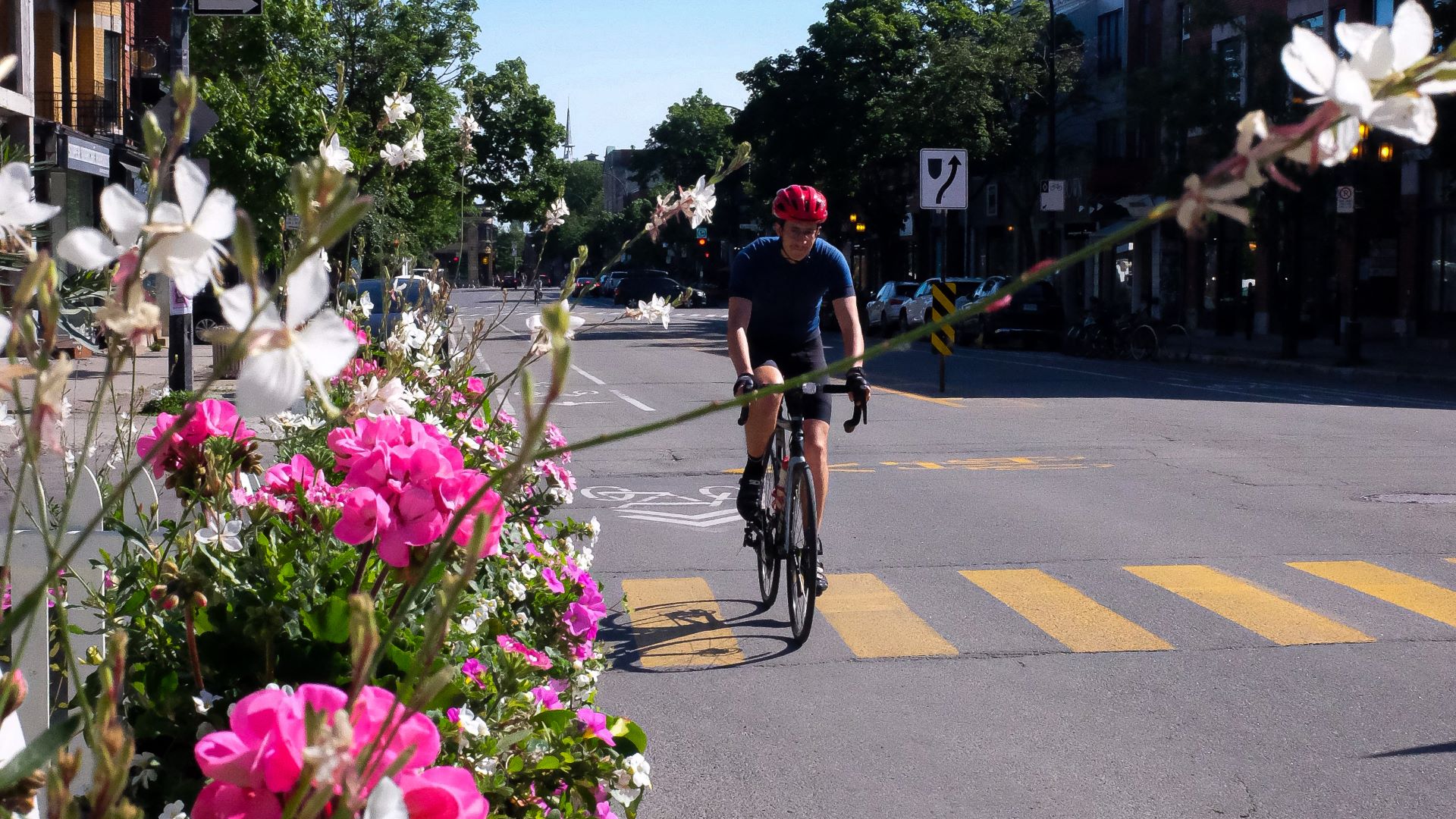 Don't forget to bring your bike! Cycle Régis and MINT'N DRY will give you a free tune-up, position adjustment and cleaning. And that's not all: vibrate to the rhythm of DJs under the Redbull arch, discover products from the ROMA street truck, Siboire microbrewery and explore the offerings of a host of other exhibitors on hand for the occasion.
Interested? Check out the highlights of the first edition in this video.
We look forward to seeing you on September 11!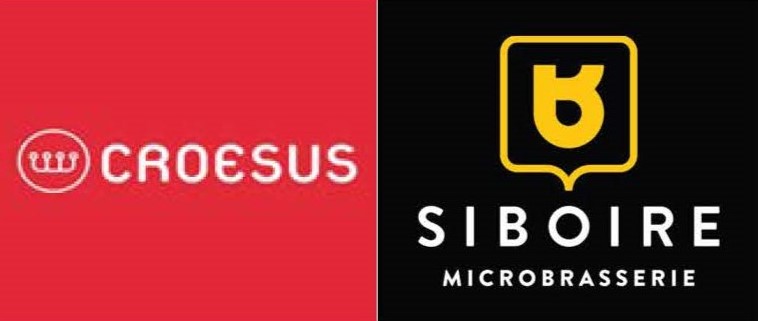 With the collaboration of Redbull and ROMA